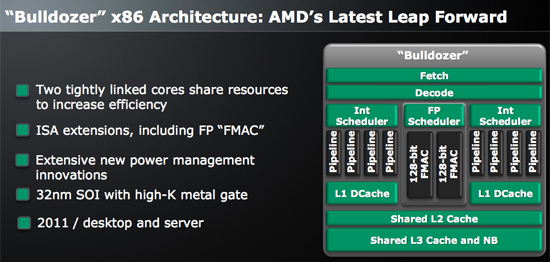 AMD is planning to showcase its new Bulldozer architecture at CeBit in less than a month's time.

Mind you, AMD has a lot riding on the Bulldozer, as it is a completely new architecture, the first in quite a few years for AMD. We are still not sure whether AMD will show off the new part to the general public or just a select few partners and hacks.

The module-based Bulldozer architecture should deliver impressive performance and more flexibility than AMD's current cores. According to AMD, the new processors should outpace its current six-core Thuban parts by about 50 percent. This would put the Bulldozer on a par with Intel's high-end Gulftowns.
Continue Reading...
via Fudzilla
TUJ Notes: Even more of a reason to participate in our contest and win some CeBIT 2011 entry tickets!