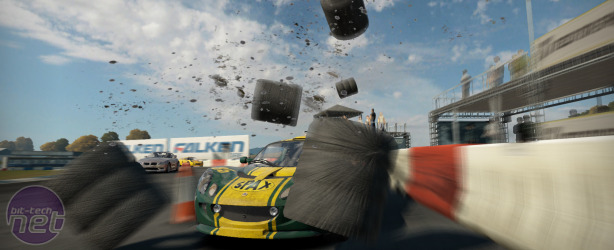 Shift 2 doesn't care about how you feel. Spun out on the last corner? Not cornering quite right? Smashed into the car in front? You lose, friend. If you can't keep up and adapt with the race then it will chew you up, spit you out, and laugh as you curl into the foetal position clutching a copy of Mario Kart, while sobbing quietly.

This is a long way from the old Need for Speed games. The original arcade style is long gone, the neon lights and spoilers of Underground are put to one side - Shift 2 is a continuation of the not-super-serious racing sim (more GRID than iRacing). Authenticity is key, with a keen eye on track discipline and a combination of the art and science of driving cars very fast around a track.
To read the full review, follow the source link below.
via Bit-Tech