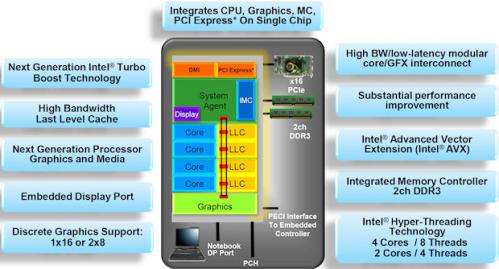 Intel is planning on shipping the Dual-Core Sandy Bridge chips for laptops starting on February 20th, 2011.

The first Sandy Bridge processors to ship were quad-core chips, mainly for high-end laptops. The dual-core chips will likely go into end-user and ultraportable laptops, many of which were shown at last month's Consumer Electronics Show. Fujitsu said it plans to use dual-core Core i7 chips in its high-end ultraportable laptops.

The Dual-Core chips are likely upgrades for the existing MacBook Pro line which is due for updates. The Sandy-Bridge CPUs were described as the next generation replacement CPU with significantly improved integrated graphics performance and better performance/power ratios.
Continue Reading...
via MacRumors