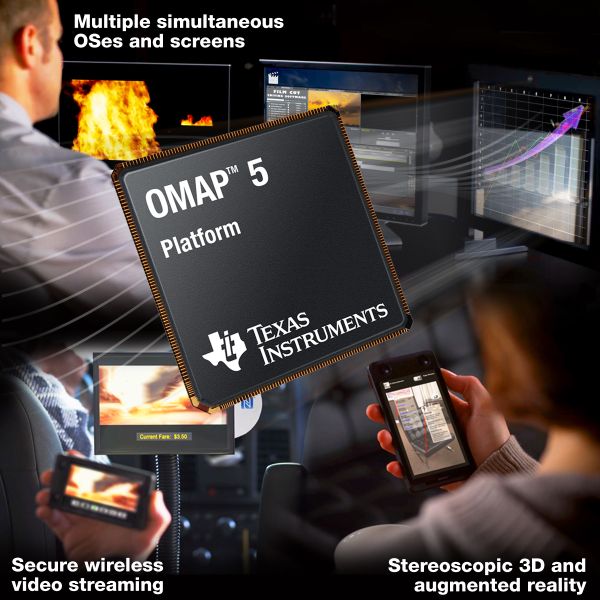 OMAP 5 will go into production in the second half of 2011 and ship in phones during the second half of 2012. It's a 28nm SoC with significant architectural upgrades compared to the OMAP 4.

While the OMAP 4 integrates a pair of ARM Cortex A9 cores, OMAP 5 features two ARM Cortex A15 cores. TI already announced that it was ARM's first licensee of the Cortex A15, so the OMAP 5 announcement is not too surprising.
The ARM Cortex A15 cores can run at speeds of up to 2GHz, although specific frequencies will depend on the OEM implementation. At 2GHz TI claims the pair of Cortex A15s should be 3x the speed of the 1GHz Cortex A9s in the OMAP 4330. At the same clock speed, TI is boasting a 50% performance advantage from the A15 over the A9.
Continue Reading...
via Anandtech