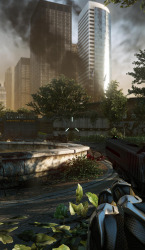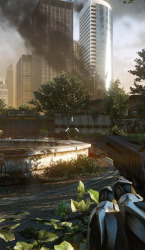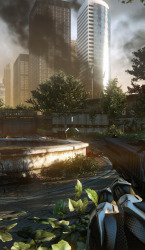 Left to Right: Crysis 2 on Extreme, Very High and High PC graphics and Xbox 360 - Click to Enlarge
We're still knee-deep in Crytek's latest shooter, Crysis 2, with our copy of the PC version having only just unlocked for us to play through – which was why we had to do a Crysis 2 Xbox 360 review first. Still, when we booted up the PC version of Crysis 2 this morning we couldn't help but notice how much better the game looked on PC than console. As such, while we'll have a full PC review and graphics analysis done soon, we wanted to share some comparative screenshots we've taken on both platforms, to provide the best idea of how the game looks. This is an apples-to-apples comparison, free from publisher-released images.
Continue reading the rest of the comparison by following the source link below.
via Bit-Tech